Find answers to questions about smart homes in South Bend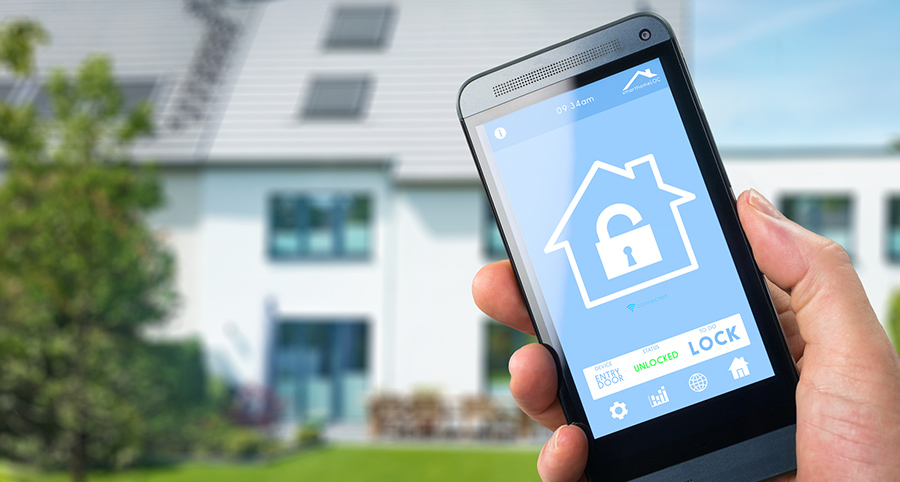 You've heard your friend talk about how he has the ability to operate his lighting with a voice command or schedule his thermostat to adjust automatically. Naturally, you're curious about how smart homes work and if they are able to benefit your daily routine. To aid you in obtaining a heightened understanding, here are answers to a few frequently-asked questions about smart homes in South Bend.
How do smart homes work in South Bend?
All of your smart devices like illumination, entry locks, thermostats, and surveillance equipment all have an important thing alike - they have to be connected to the internet. This connection allows them to be managed remotely with elements like a voice-operated speaker, central hub, or smartphone app. Your smart devices can even react to each other. For example, if your outdoor surveillance detects unusual movement, it may trigger your lights to come on.
You could hook up a few automated light bulbs and a Google or Amazon speaker and say you have a smart home, but why stop there? As an alternative, consider a robust system with automated lights, surveillance, thermostat, and additional components. Continue on to see why this course of action offers the greatest benefit.
Will a South Bend smart home enhance my life?
It's only natural if you're a little skeptical. Turning your lights on or off through your smartphone is great, but you probably want to know if your South Bend smart home will actually improve your life. As it turns out, it can, and in more ways than you might think.
Security: Would you enjoy having doors that lock automatically at predetermined moments or cameras that is able to send you video clips when unexpected activity is observed? Tools including Vivint's outdoor cameras even contain integrated methods of deterring unwanted guests. Smart homes have a decided edge in regards to upgrading your home's protection.
Control: Knowing your tools are accessible from the internet, results in you being able to control them remotely. Forgot to shut off your lighting? Don't worry about it. Merely utilize the intuitive Vivint app on your mobile device and take care of it.
Convenience: Simplify your life by placing lighting and locking systems on a schedule. You are even able to carry out an array of functions with spoken words and a connected smart speaker.
Money savings: If you set lights and thermostat settings on schedules and have the opportunity to manipulate your equipment remotely, you have the chance to lower utility costs.
Is it best to include 24-7 monitoring with my smart home?
Smart home accessibility and useability are nice, but what will transpire when emergency strikes? If you have 24-hour monitoring, those networked components that give you updates also alert your monitoring team. This gives you the chance to focus on keeping your family safe while the monitoring agents contact emergency services. The benefits of monitoring are even more significant if a crisis happens when you're away from home. Similar to most things in life, it's always a wise move to have a back-up plan in place.