How a smart home security system is worth it in South Bend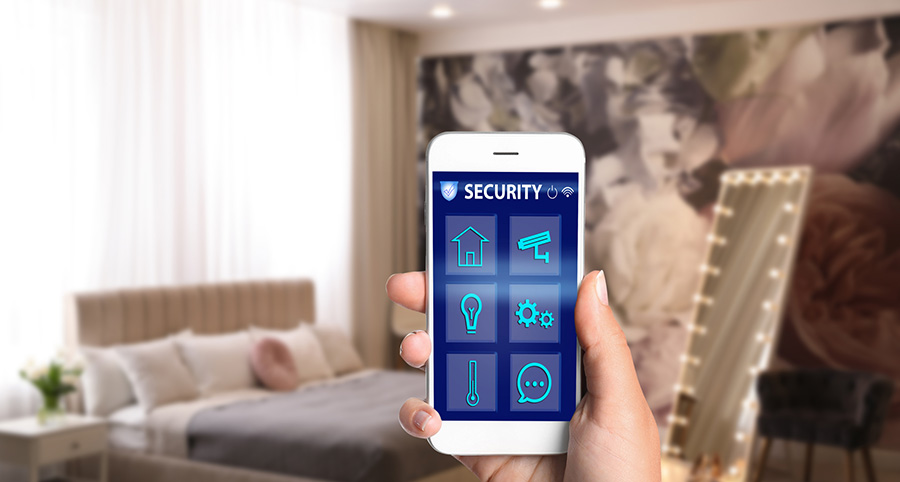 Even if your home is in a safe and secure city, you still could think about if a home security system is worth it in South Bend. However, know that the latest alarm systems are more than a collection of entry point and motion sensors. Nowadays, your home security system will safeguard you from catastrophes like floods and fire while making your everyday routine more energy friendly.
A home security system defends against intrusion
Intrusion is the number one reason to get home security in South Bend. After all, a majority of your sensors and cameras zero in on preventing burglaries. Having said that, your comprehensive security system doesn't just defend your property by blaring a warning. Now, you'll benefit from cell notifications, monitoring messages,and automation to aid in alerting you of an intrusion when you're not home.
For instance, in the event you are running errands or working and someone comes on your door, your smart doorbell will sense the movement. It will automatically dispatch an alert to your cell phone with video proof of your visitor. You can then utilize your phone's security app and speak with the person at your door through the 2-way audio capability, or have connected smart lighting illuminate, so it seems like you're in the house. In the event an intrusion actually happens, your home's defense will instantly alert your 24-hour monitoring specialists, and they'll rapidly contact the authorities.
A security system can protect you from fires, flooding, and CO leaks
Many different types of dangerous situations could take place at your home. CO leaks, fires, and flooding typically come unexpectedly and happen fast. Linking different safety sensors to your security system provides your fire alarms and other sensors the same level of integration as your home intrusion devices.
When disaster hits, your alarm's siren will ring, prompting every person in the residence to leave. You can even have an alert sent to your mobile device, which is especially advantageous when you're away at work. Your monitoring agents will also be informed, so they can get emergency services to your door while you get your family to safety.
24-7 monitoring immediately reacts to your home security events
24-7 monitoring is a leading consideration when determining if a home security system is worth it in South Bend. When you have monitoring, a real-life person will instantly respond to the alarm irregardless of whether the emergency comes via a home invasion, flood, or something else. First, they will call you to ensure you aren't experiencing a false alarm and to ensure everyone is safe. Then they'll contact first responders so they can head to your property fast.
Your home security system will make your house more efficient
Smart thermostats, lighting, locking systems, and more can link with your home's security to allow your house to be more functional and efficient. Command all of your smart equipment from any location with the security app on your smartphone or program your lighting and comfort levels to adjust to a preset schedule. You could save over 10% on your utility costs by using the latest in home automation.
Experience the benefits of a home security system today!
A comprehensive home security system in South Bend is unquestionably worth it to safeguard your house and family. To get started on your installation, get in touch with our smart home experts. Dial (574) 601-4641 or send in the form below.